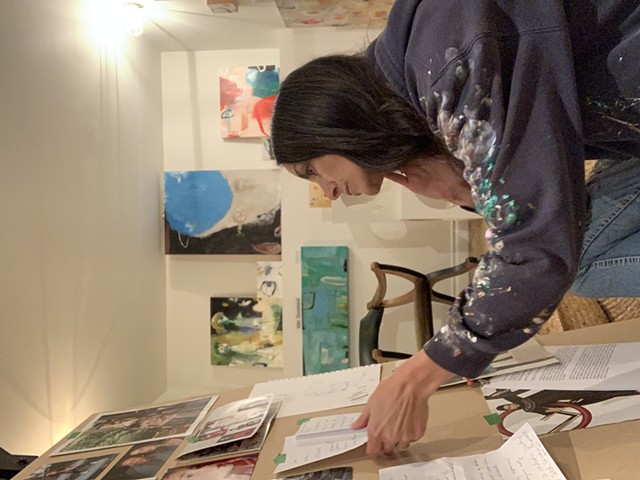 Distortion and excavation are at the core of Vikki's practice. She works mainly in abstraction and a loose form of portraiture as a path to processing the complexities of being human. She favours a flattened, often partially obscured image over a realistic one simply because she questions what we call reality. She is interested in how the imagination assembles impression, memory and shape into visual form. Themes of human connection, seen and unseen, dynamics of viewership, identity and literal and psychological space are what drive her creative will.
She is currently working on 3 ongoing series of works; an abstract figurative series and a portraiture series which both consider identity and connection as well as an abstract series centred around space and an otherworldly "elewhere".
Her hope is that a light-hearted approach to creating a dialogue on weighty matters will engage the viewer on an open and compassionate level.